JEWELRY INFO
IMPORTANT INFO
30-day Return & Exchange
CUSTOMER REVIEWS
JEWELRY INFO
Our Simple Oval Sterling Opal Ring has an Air of nostalgic Allure that goes Beyond the Fashions of the Day.

The iridescent opal, with its dance of colors, captures the magic of a bygone era, beckoning with dreams and promises of love.
Surrounded by the subtle sparkle of zircon, the opal's beauty is magnified, creating a mesmerizing tableau that draws the eye and captures the heart.
Crafted in sterling silver, its simplicity speaks volumes, making it an ideal gift for those who cherish classic elegance.
Whether you're celebrating an anniversary, a birthday, or looking for the perfect Valentine's gift, this ring is more than a piece of jewelry.
It's a whisper of romance, a testament to enduring love, and a keepsake of precious memories.
Gift it to her, and watch her eyes light up with the joy of cherished moments and the promise of many more to come. Because some stories, just like this vintage ring, are simply timeless.
What's in the Box?
Jewelry in a gift box

Cleaning Cloth

Protective Wrap

Some Inspiration

GRA Report (

1 carat & above Moissanite -

 

read more

)
IMPORTANT INFO
While we strive for accuracy in every aspect of our product presentation, please be aware that the actual color of the item may differ slightly from what you see on your screen. This can be attributed to variations in display settings, device screens, lighting conditions, and photography techniques.

Additionally, for products other than rings, the unique charm of our handmade items means there can be small variances in size. Each piece is crafted with care, embracing slight differences that make it one of a kind.
30-day Return & Exchange
At Silkoh, we stand behind the quality and authenticity of our jewelry.
If you receive an item that doesn't match the description, barring minor variations, we are committed to making it right. You're entitled to a full refund, and we may even not require you to return the item. Read our Return Policy for more information.
The ring is just gorgeous and came in a really cute box!
Your joy lights up our world! Thanks a mill!
The ring is really pretty and arrived super fast, it could benefit from more secure packaging even though it arrived safe and sound!
You're the cherry on top! Thanks for the sweetness!
🎁 Best Gift for Anyone, Including Yourself
If you're looking for a gift that's guaranteed to impress or simply want to treat yourself to something special, look no further than SILKOH Jewelry.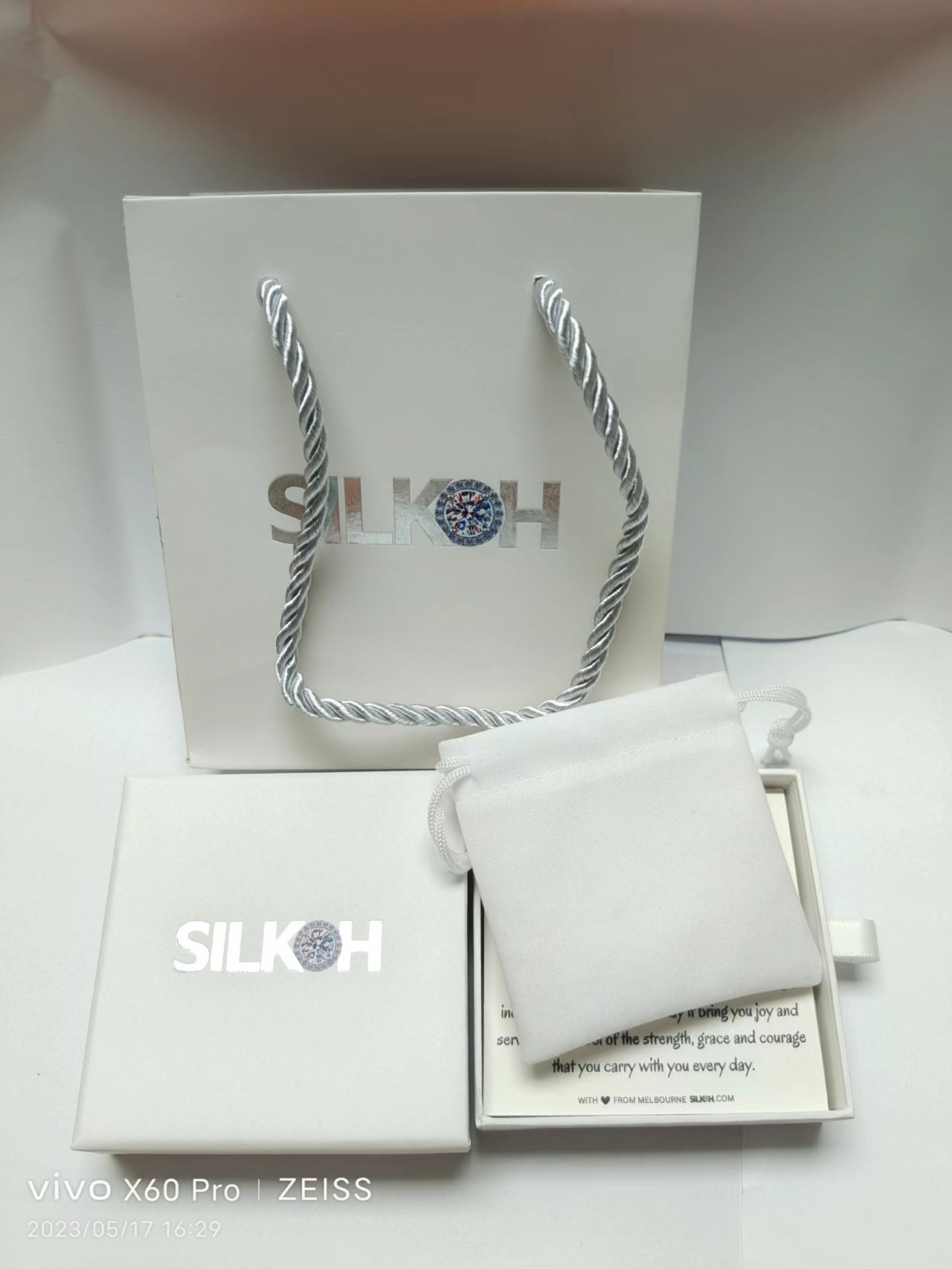 Silkoh Promise
🌲Sustainable & Affordable
At Silkoh™, we are committed to being a part of the jewelry industry's sustainability movement. Giving our customers from the United States, Australia, Canada, the United Kingdom and other countries the option to choose lab grown quality material at an affordable price.