JEWELRY INFO
IMPORTANT INFO
30-day Return & Exchange
CUSTOMER REVIEWS
JEWELRY INFO
Introducing Our Round Sterling Silver Harmony Ring  Set!
Our Round Sterling Silver Harmony Ring Set will transport you to a world where the promise of your love will last forever.
This S925 Sterling Silver set, crowned with a radiant moissanite and delicately encased in a beautiful white gold plate, reveals your eternal promise to her, representing a link that transcends time and place.

The harmonic blend of sterling silver and moissanite reflects the seamless unity of two souls, committing to a journey where every step is a beautiful dance of love and respect.
This isn't just a promise ring; it's an eternal reminder of every laugh shared, every milestone celebrated, and every hurdle overcome, together.
Perfect for anniversaries or any moment worth sealing in silver, let this set immortalize your unique story of love, forever held close to her heart

What's in the Box?
Jewelry in a gift box

Cleaning Cloth

Protective Wrap

Some Inspiration

GRA Report (

1 carat & above Moissanite -

 

read more

)
IMPORTANT INFO
While we strive for accuracy in every aspect of our product presentation, please be aware that the actual color of the item may differ slightly from what you see on your screen. This can be attributed to variations in display settings, device screens, lighting conditions, and photography techniques.

Additionally, for products other than rings, the unique charm of our handmade items means there can be small variances in size. Each piece is crafted with care, embracing slight differences that make it one of a kind.
30-day Return & Exchange
At Silkoh, we stand behind the quality and authenticity of our jewelry.
If you receive an item that doesn't match the description, barring minor variations, we are committed to making it right. You're entitled to a full refund, and we may even not require you to return the item. Read our Return Policy for more information.
The sparkle on this ring is amazing! It's just what I wanted and came really quickly!
OMG, your words are everything! Thanks!
The craftsmanship of the ring is impeccable! She adores it!
We bought a ring for our daughters birthday and shes been gleaming with joy ever since!
In love with this gorgeous ring, although the sizing chart was a bit off, it fits slightly loose but looks perfect!
Your sweetness is sprinkled all over our day!
Love that our stunning ring comes with no guilt and absolute admiration for its eco-friendliness!
🎁 Best Gift for Anyone, Including Yourself
If you're looking for a gift that's guaranteed to impress or simply want to treat yourself to something special, look no further than SILKOH Jewelry.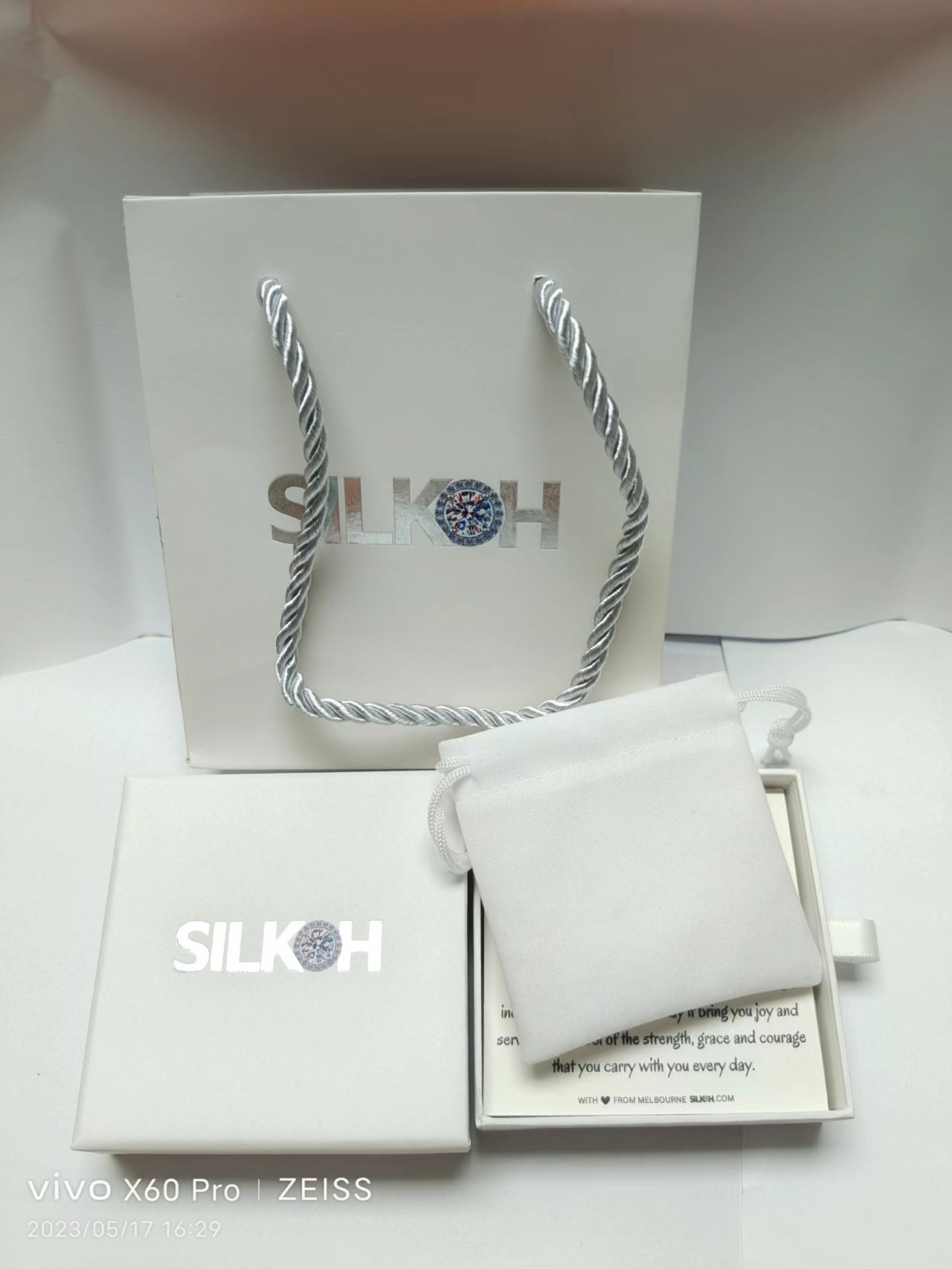 Silkoh Promise
🌲Sustainable & Affordable
At Silkoh™, we are committed to being a part of the jewelry industry's sustainability movement. Giving our customers from the United States, Australia, Canada, the United Kingdom and other countries the option to choose lab grown quality material at an affordable price.