JEWELRY INFO
IMPORTANT INFO
30-day Return & Exchange
CUSTOMER REVIEWS
JEWELRY INFO
Elegant Droplets: 18K Gold Plated Sterling Silver Pearl Earrings!
Introducing our "Elegant Droplets" collection, where the classic allure of pearls cascades from polished 18K gold plated sterling silver. These pearl drop earrings epitomize sophistication, making them the quintessential accessory for brides, bridesmaids, or a treasured gift for any important occasion.
Material: Exquisite 925 Sterling Silver with an 18K gold plating for a luxurious sheen.
Design: Graceful drop silhouette that sways with elegance, highlighting the natural beauty of the pearls.
Occasions: Ideal for elevating bridal wear, complementing bridesmaid dresses, or as a thoughtful gift for special milestones.
Versatility: These earrings transition seamlessly from formal events to intimate celebrations, adding a touch of refined beauty.
Celebrate the moments that matter with these pearl drop earrings, a gift of timeless elegance.
What's in the Box?
Jewelry in a gift box

Cleaning Cloth

Protective Wrap

Some Inspiration
IMPORTANT INFO
While we strive for accuracy in every aspect of our product presentation, please be aware that the actual color of the item may differ slightly from what you see on your screen. This can be attributed to variations in display settings, device screens, lighting conditions, and photography techniques.

Additionally, for products other than rings, the unique charm of our handmade items means there can be small variances in size. Each piece is crafted with care, embracing slight differences that make it one of a kind.
30-day Return & Exchange
At Silkoh, we stand behind the quality and authenticity of our jewelry.
If you receive an item that doesn't match the description, barring minor variations, we are committed to making it right. You're entitled to a full refund, and we may even not require you to return the item. Read our Return Policy for more information.
🎁 Best Gift for Anyone, Including Yourself
If you're looking for a gift that's guaranteed to impress or simply want to treat yourself to something special, look no further than SILKOH Jewelry.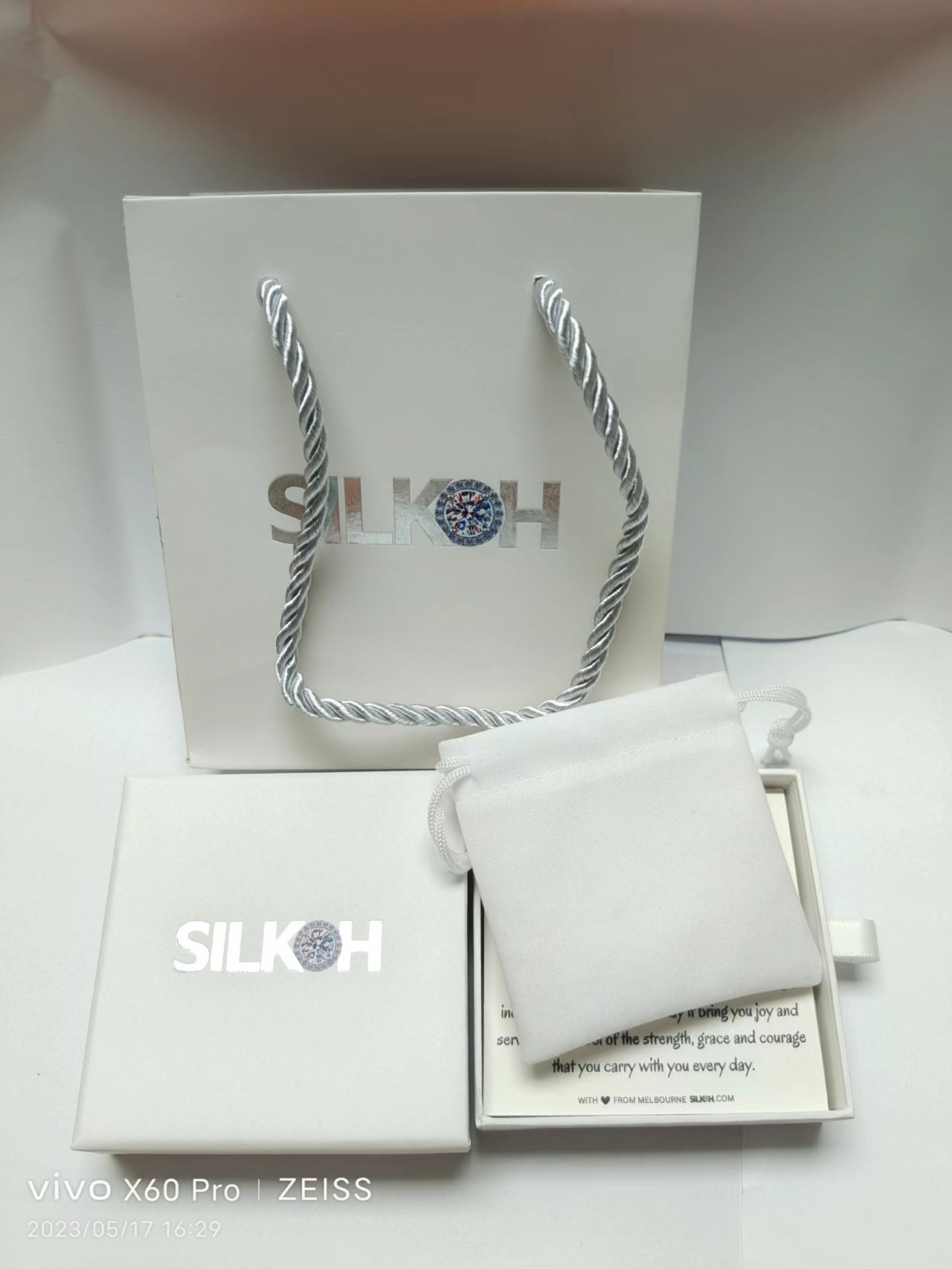 Silkoh Promise
🌲Sustainable & Affordable
At Silkoh™, we are committed to being a part of the jewelry industry's sustainability movement. Giving our customers from the United States, Australia, Canada, the United Kingdom and other countries the option to choose lab grown quality material at an affordable price.