JEWELRY INFO
IMPORTANT INFO
30-day Return & Exchange
CUSTOMER REVIEWS
JEWELRY INFO
Explore 

the B

eauty 

of 

our 

925 

Sterling 

Silver 

Ring 

set 

with 

a B

eautiful 

Princess 

Cut 

Emerald 

Zircon.
Set in the highest quality 925 sterling silver, this princess cut ring is not only a piece of jewelry but a promise - a promise of love, trust, and the memories you've yet to create.
Those born in May will appreciate that the zircon echoes the charm of their birthstone.

The Emerald Princess cut stands out with its distinctive blend of traditional and modern appeal. 
This ring is excellent for any occasion: an engagement, an anniversary, or a gift for a special woman in your life like your mom, sister, or best friend.

Give this wonderful item and watch it become an heirloom with memories of love, joy, and festivities. This is the kind of lovely and timeless symbol that every narrative should have.

What's in the Box?
Jewelry in a gift box

Cleaning Cloth

Protective Wrap

Some Inspiration

GRA Report (

1 carat & above Moissanite -

 

read more

)
IMPORTANT INFO
While we strive for accuracy in every aspect of our product presentation, please be aware that the actual color of the item may differ slightly from what you see on your screen. This can be attributed to variations in display settings, device screens, lighting conditions, and photography techniques.

Additionally, for products other than rings, the unique charm of our handmade items means there can be small variances in size. Each piece is crafted with care, embracing slight differences that make it one of a kind.
30-day Return & Exchange
At Silkoh, we stand behind the quality and authenticity of our jewelry.
If you receive an item that doesn't match the description, barring minor variations, we are committed to making it right. You're entitled to a full refund, and we may even not require you to return the item. Read our Return Policy for more information.
Quite happy with the beautiful ring and its fast shipping, the invoice was not included in the box as requested though!
Your words are the frosting on our day!
Really happy with my ring! It's so pretty and was delivered so fast!
So much gratitude for your lovely thoughts! ✨
I loved this ring so much and it doesnt hurt me like others do
🎁 Best Gift for Anyone, Including Yourself
If you're looking for a gift that's guaranteed to impress or simply want to treat yourself to something special, look no further than SILKOH Jewelry.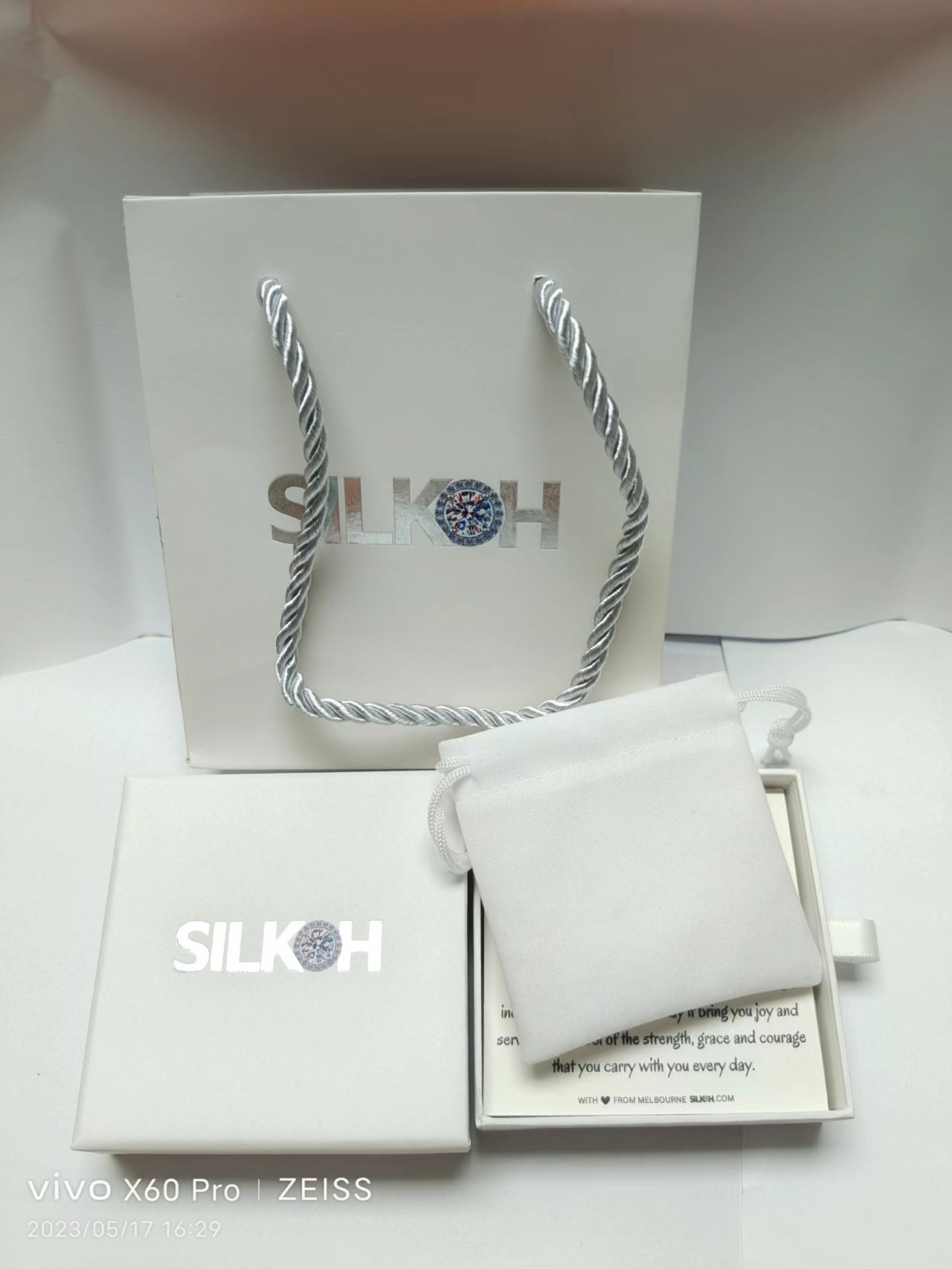 Silkoh Promise
🌲Sustainable & Affordable
At Silkoh™, we are committed to being a part of the jewelry industry's sustainability movement. Giving our customers from the United States, Australia, Canada, the United Kingdom and other countries the option to choose lab grown quality material at an affordable price.