JEWELRY INFO
IMPORTANT INFO
30-day Return & Exchange
CUSTOMER REVIEWS
JEWELRY INFO
Halo Pendant Necklace, 925 Sterling Silver, Moissanite Gemstone, Elegant Jewelry, Sterling Silver Moissanite Necklace, Premium Silver Pendant, Sparkling Gemstone Necklace, Fine Jewelry!
Our Halo Pendant 925 Sterling Silver Necklace with Moissanite is a testament to classic elegance with a modern twist.
The sparkling moissanite is nestled within a halo of shimmering accents, creating a celestial display of light and brilliance.
Key Features:
Superb 925 Sterling Silver Craftsmanship: Experience the gleam and durability that only genuine sterling silver can provide.
Exquisite Moissanite Centerpiece: Known for its stunning brilliance and near-diamond hardness, moissanite elevates this necklace to new heights of luxury.
Dazzling Halo Design: The halo of light-catching accents amplifies the moissanite's radiance, ensuring that this pendant will be the centerpiece of any look.
Versatile Elegance: Suitable for both daytime sophistication and evening glamour, making it a versatile addition to any wardrobe.
Perfect Gift Choice: Whether it's an anniversary, birthday, or just to say "I love you," this necklace is a gift that will be cherished forever.

Capture the essence of timeless beauty with the 'Ana' Halo Pendant Necklace, a piece that's sure to add a touch of glamour to your jewelry collection or make an exquisite gift for that special someone.
What's in the Box?
Your Jewelry Item
Some Inspiration
Premium Cleaning Cloth

Protective Wrap
GRA Report (read more)

Explore Our Special Necklace Collection!
IMPORTANT INFO
While we strive for accuracy in every aspect of our product presentation, please be aware that the actual color of the item may differ slightly from what you see on your screen. This can be attributed to variations in display settings, device screens, lighting conditions, and photography techniques.

Additionally, for products other than rings, the unique charm of our handmade items means there can be small variances in size. Each piece is crafted with care, embracing slight differences that make it one of a kind.
30-day Return & Exchange
At Silkoh, we stand behind the quality and authenticity of our jewelry.
If you receive an item that doesn't match the description, barring minor variations, we are committed to making it right. You're entitled to a full refund, and we may even not require you to return the item. Read our Return Policy for more information.
🎁 Best Gift for Anyone, Including Yourself
If you're looking for a gift that's guaranteed to impress or simply want to treat yourself to something special, look no further than SILKOH Jewelry.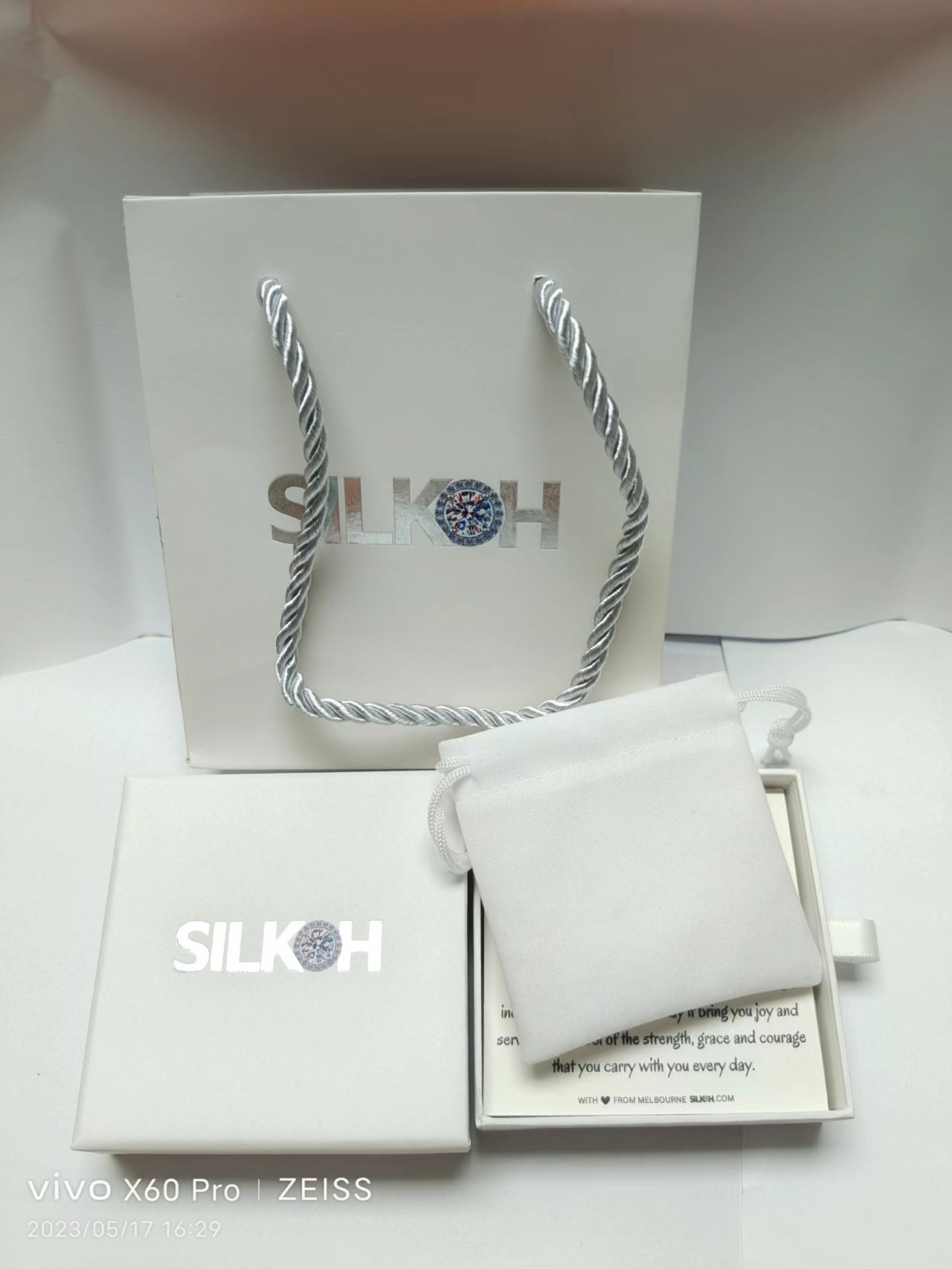 Silkoh Promise
🌲Sustainable & Affordable
At Silkoh™, we are committed to being a part of the jewelry industry's sustainability movement. Giving our customers from the United States, Australia, Canada, the United Kingdom and other countries the option to choose lab grown quality material at an affordable price.