JEWELRY INFO
IMPORTANT INFO
30-day Return & Exchange
CUSTOMER REVIEWS
JEWELRY INFO
Introducing Our Round and Love Sterling Silver Engagement Ring Pair Set!
Dive deep into an ocean of commitment with our Water Drop Love Round Zircon Ring, intricately paired with the Double Row Sterling Silver Engagement Ring Set.
Every curve, every glimmer, speaks volumes of a love that's as profound and serene as the deepest ocean.
The delicately placed Zircon, shaped with the gentleness of a water drop, is a testament to the soft, unwavering flow of love that unites two beings.
The double row sterling silver bands intertwine gracefully, symbolizing two lives merging into an eternal journey, cruising smoothly through life's ebb and flow together.
This isn't merely a engagement ring pair set; it's a celebration of unity, love, and endless possibilities, created to be treasured through lifetimes
What's in the Box?
Jewelry in a gift box

Cleaning Cloth

Protective Wrap

Some Inspiration

GRA Report (

1 carat & above Moissanite -

 

read more

)
IMPORTANT INFO
While we strive for accuracy in every aspect of our product presentation, please be aware that the actual color of the item may differ slightly from what you see on your screen. This can be attributed to variations in display settings, device screens, lighting conditions, and photography techniques.

Additionally, for products other than rings, the unique charm of our handmade items means there can be small variances in size. Each piece is crafted with care, embracing slight differences that make it one of a kind.
30-day Return & Exchange
At Silkoh, we stand behind the quality and authenticity of our jewelry.
If you receive an item that doesn't match the description, barring minor variations, we are committed to making it right. You're entitled to a full refund, and we may even not require you to return the item. Read our Return Policy for more information.
Adore my new ring and its shine, it was delivered swiftly but the box was a little damaged, thankfully the ring was intact!
Dazzled by your kindness! Shimmery thanks! ✨
My new favorite! This ring is beautiful and came in a lovely box
Your feedback just made our day!
Exactly as shown on the website. I ordered them, they shipped the next day and delivered within two days. Excellent customer service.
Its a yes from the planet and me! Adoring my sustainable and stunning ring!
We celebrated our union with one of your stunning bands, and its simply magical!
🎁 Best Gift for Anyone, Including Yourself
If you're looking for a gift that's guaranteed to impress or simply want to treat yourself to something special, look no further than SILKOH Jewelry.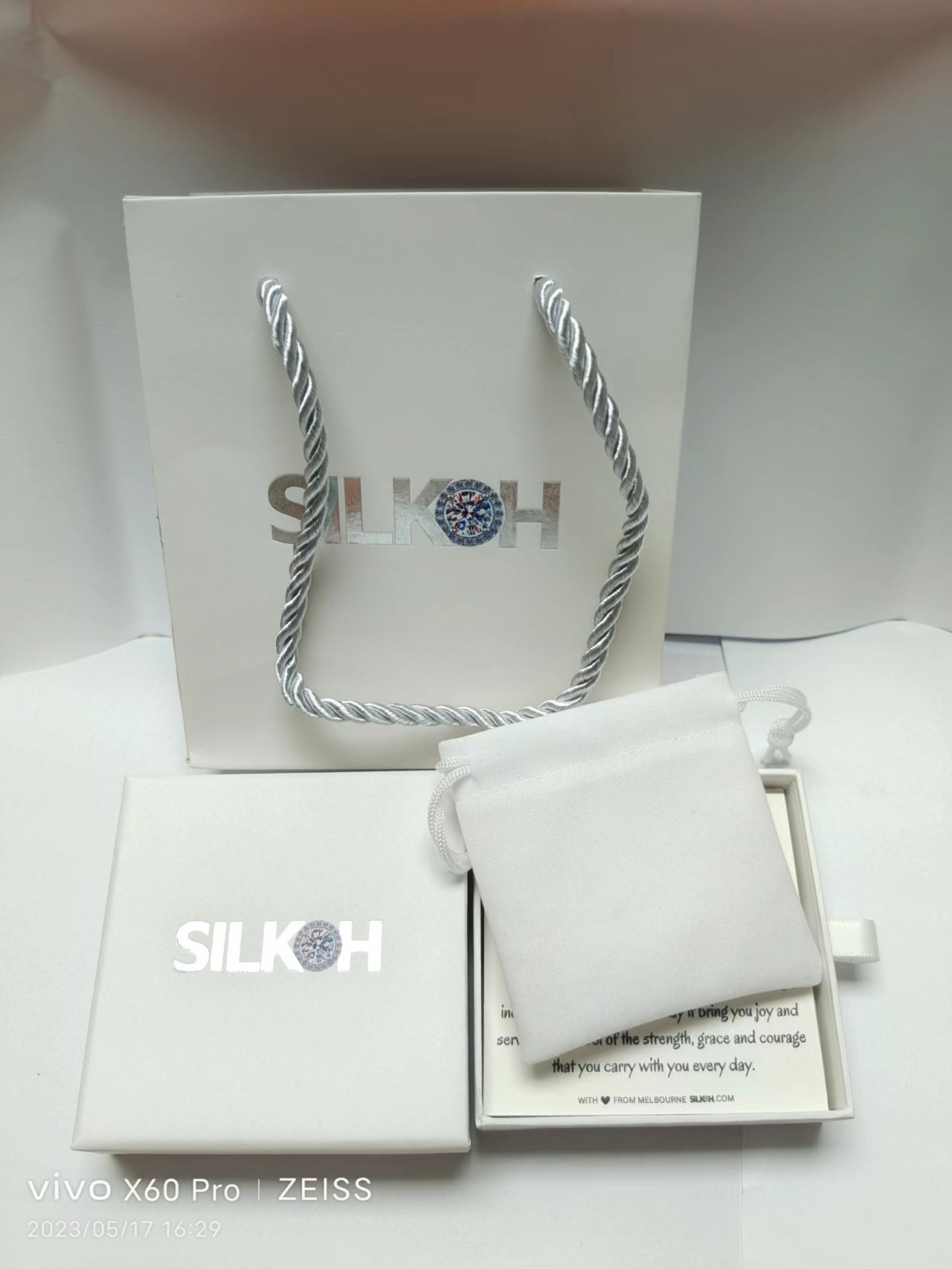 Silkoh Promise
🌲Sustainable & Affordable
At Silkoh™, we are committed to being a part of the jewelry industry's sustainability movement. Giving our customers from the United States, Australia, Canada, the United Kingdom and other countries the option to choose lab grown quality material at an affordable price.