JEWELRY INFO
IMPORTANT INFO
30-day Return & Exchange
CUSTOMER REVIEWS
JEWELRY INFO
Six Claw Necklace, 925 Sterling Silver, Moissanite Solitaire, Timeless Jewelry, Elegant Silver Pendant, Sparkling Moissanite Necklace, High-Quality Sterling Silver, Fine Jewelry, Classic Solitaire Pendant
Embrace timeless sophistication with our Classic Six Claw 925 Sterling Silver Moissanite Solitaire Necklace.
This piece embodies traditional elegance and has a stunning moissanite gemstone set in a six-claw setting, which is a classic style that brings out the stone's inherent beauty and brilliance.
Key Features:
Premium 925 Sterling Silver: Offers a perfect blend of luster, durability, and quality.
Brilliant Moissanite Gemstone: With a brilliance that rivals even the finest diamonds, moissanite adds a touch of luxury to this elegant necklace.
Iconic Six Claw Setting: Not only secures the stone meticulously but also allows maximum light to enter the gemstone, enhancing its sparkle.
Versatile Style: The simplicity of the design makes it suitable for everyday wear as well as for special occasions.
Secure Fastening: Comes with a robust and easy-to-use fastener, ensuring that your necklace remains safe and snug around your neck.
Gift of Everlasting Beauty: Ideal for marking significant moments or as a staple of any well-curated jewelry collection.
This Moissanite Solitaire Necklace is not just an accessory; it's a statement of enduring style that complements any outfit with a touch of radiance. Whether you're looking for the perfect gift or a cherished personal keepsake, this necklace promises to be a treasured addition to any collection.
What's in the Box?
Your Jewelry Item
Some Inspiration
Premium Cleaning Cloth

Protective Wrap
GRA Report (read more)

Explore Our Special Necklace Collection!
IMPORTANT INFO
While we strive for accuracy in every aspect of our product presentation, please be aware that the actual color of the item may differ slightly from what you see on your screen. This can be attributed to variations in display settings, device screens, lighting conditions, and photography techniques.

Additionally, for products other than rings, the unique charm of our handmade items means there can be small variances in size. Each piece is crafted with care, embracing slight differences that make it one of a kind.
30-day Return & Exchange
At Silkoh, we stand behind the quality and authenticity of our jewelry.
If you receive an item that doesn't match the description, barring minor variations, we are committed to making it right. You're entitled to a full refund, and we may even not require you to return the item. Read our Return Policy for more information.
It's a stunning necklace but took a bit of time to be delivered, worth the wait for the sparkle t...
It's a stunning necklace but took a bit of time to be delivered, worth the wait for the sparkle though
Thanks for your honest feedback! xoxo
I can't get over how stunning the necklace is!
it sparkles so beautifully and feels very special!
🎁 Best Gift for Anyone, Including Yourself
If you're looking for a gift that's guaranteed to impress or simply want to treat yourself to something special, look no further than SILKOH Jewelry.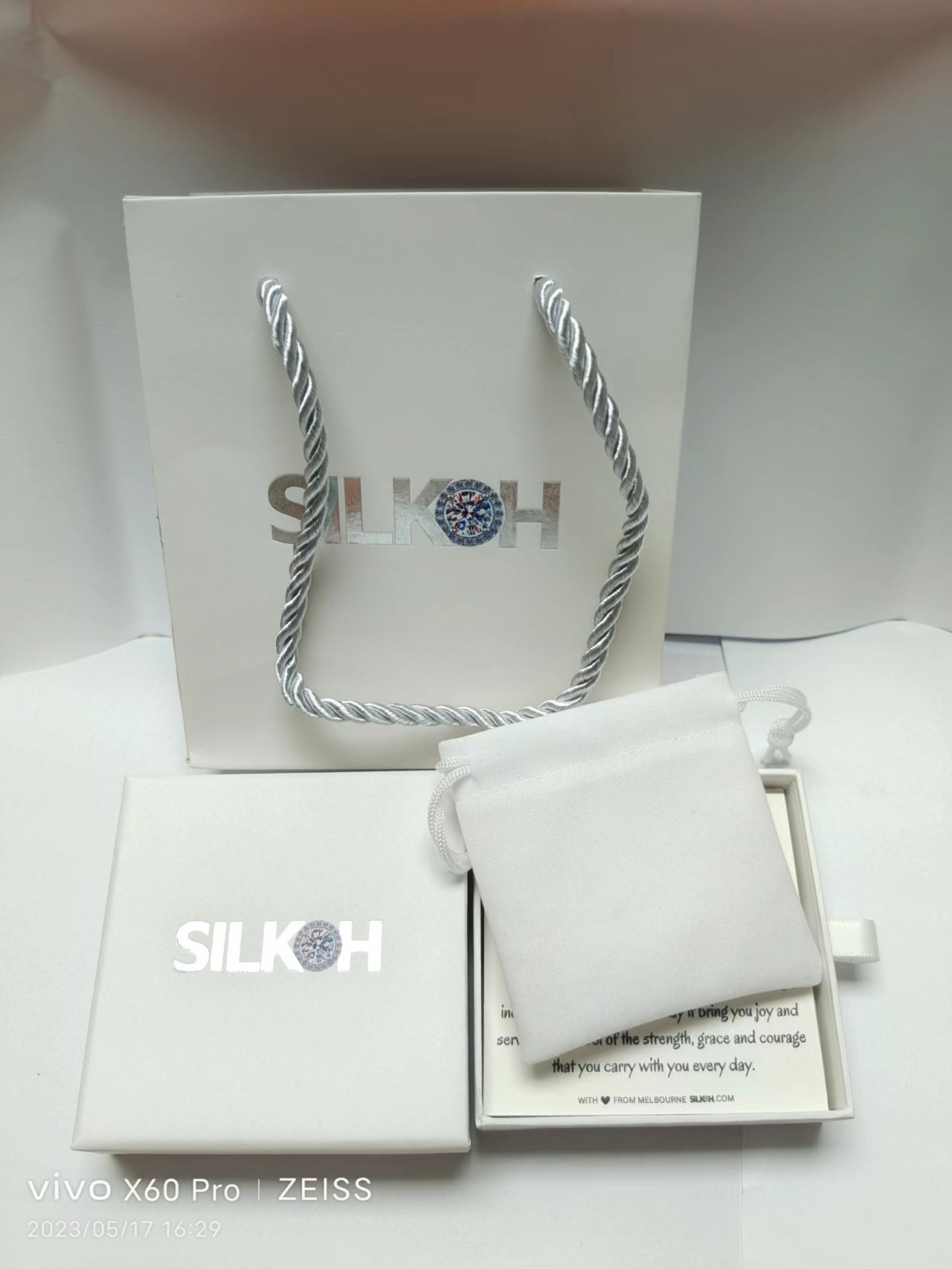 Silkoh Promise
🌲Sustainable & Affordable
At Silkoh™, we are committed to being a part of the jewelry industry's sustainability movement. Giving our customers from the United States, Australia, Canada, the United Kingdom and other countries the option to choose lab grown quality material at an affordable price.